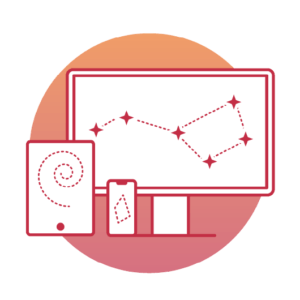 Uniquely in the market, we provide combined HR and IT expertise for an efficient and fast digitized transition to HR.
We are partners of our clients in a successful digital HR and training management transition.
Nova's DIGI HR solutions team not only provides the software and framework to its customers, but also helps them find and implement the best solution to fit their organizational culture, challenges and company capabilities. We provide our customers a digital solution and partial or full expert assurance in preparatory work, development and data management.
The composition of our implementation teams is always adapted to the needs and requirements of our customers.
Our team consists of four main expert groups:
Experts and business analysts representing all areas within the HR and training departments
Labour, HR and training management consultants who are knowledgeable of solutions and their application
HR master data management with specialists dealing with structure, data cleaning and data use
Software development, testing and implementation team
Digi HR consulting
In addition to selecting the implementation of HR and related applications and software, the preparation of the implementation is also the foundation of success. Our consultants provide support in this. We help to turn all data, processes and regulations into a compatible digital HR solution. Within the organization, we provide professional support towards the digital transition to maximize your HR and IT support, including technical preparation, internal marketing, communication, education, and PR tasks.
Preparing for the digital switchover
Training superusers, users, managers, internal experts to prepare for the success of the digital switchover.
During software implementation, users with the selected privileges are trained to use the software alongside the privileges. With the support of our consultants, determining privileges is faster and more efficient.
Introduction of an HR Management System
Production of training materials for the introduction of an HR management system.
We undertake the production of study materials. If required, we also train the organization to prepare the curriculum, thus ensuring the continuous availability of competencies for this activity.