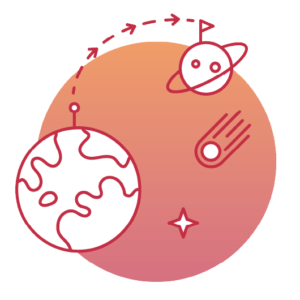 The temporary placement of blue- and white-collar workers, including managerial roles, as well as outsourcing solutions, will all be made available for our clients.
When to choose A Temporary employment service?
In the current economic and labour market situation, every HR department and economic decision maker is facing one of the biggest challenges of our time – the shortage of manpower. Therefore, it is becoming more and more important, strategically inevitable, to engage a professional recruitment consultant to increase the flexibility of your company, to accelerate the adaptability of your business by reacting more dynamically to market situations and providing resources, with the professional tools you really need, whether it is short or long-term recruitment, the search for and the loan of managerial, intellectual or physical staff, or even the partial or total outsourcing of the recruitment process, or the complete outsourcing of a specific area.
In the event of a new product launch or increased staffing requirements due to unexpected customer demand,
In the event of a seasonal or other peak production demand,
To cover resource shortages caused by illness, accident, long-term absence,
Unpaid leave, holidays, recreational leave, Ordinary and Additional Maternity Leave
If you do not have a dedicated HR team to carry out recruitment and selection processes
If your HR team is overloaded and you want to perform a higher value-added HR function,
When extra value is added by outsourcing not only recruitment and selection, but also other employment-related administrative tasks such as labour, payroll and social security accounting, Occupational Health and Safety Investigation,
If you would like to incorporate a rapid response workforce into your organisation,
If your own organization is overworked and you want to relieve it – reducing overtime and costs, issuing annual regular and compensatory leave, reducing turnover due to overwork and increasing retention and employee satisfaction
Why choose NOVA HR - Temporary Staffing services?
We operate in compliance with the law
We are a supplier with a stable financial background
We provide a portfolio of services tailored to client needs
We have a remuneration structure tailored to client needs
We provide faster, more efficient, client-tailored recruitment
Candidates are subject to a multi-stage screening and testing process if required
We ensure a high success rate
We provide full employment and administrative support
We provide a medical examination
We provide fringe benefits on request, based on the client's policy
White collar temporary employment
Blue collar labour leasing
RPO – Recruitment Process Outsourcing
BPO – Business Process Outsourcing
The key to our success:
Our core values (Opportunity, Transparency, Expertise, Experience, Client focus (Candidate, Employee, Client), Passion
in our professionals,
in the decades of experience of our colleagues,
the use of state-of-the-art HR techniques,
our professional humility and passion, and
the synergy of our services tailored to specific and changing needs of the client.
We deliver real solutions for our clients,
successfully recruited trained and experienced colleagues for short and long term employment,
Our services give you the flexibility to build your workforce, supporting our Partners' adaptability to changing market conditions,
We manage the recruitment and selection process – throughout its life-cycle – so you can focus on the core business and its effectiveness, while we create the human resources you need!
Intellectual and Physical Recruitment
We strive to continuously develop our portfolio of professional services to ensure that our Candidates, Employees and Clients benefit from complex personalized HR services and maximum candidate and client experience! As a Hungarian-owned staffing service provider, we offer our partners a wide range of market knowledge, experience and professional humility, supporting your organisation with professional advice and tailor made HR solutions to achieve your business and personal goals, starting from the needs assessment phase.